New Delhi: 
NDTV will today kick off 'NDTV Yuva', its special youth conclave, featuring celebrities, leaders and influencers ranging from Aamir Khan, Kajol, Tejashwi Yadav, Baba Ramdev, Akhilesh Yadav, Vinesh Phogat, Neeraj Chopra and many others. The conclave will begin with Akhilesh Yadav speaking on his journey in politics 'From Ladka to Bhatija' to NDTV's Ravish Kumar. This will be followed by a debate, 'Gen Next On 2019' which will feature college party leaders like Ankiv Baisoya, President of Delhi University's Students Union and Raghav Chadha, AAP's National Spokesperson.
Baba Ramdev will take the stage next and speak on his rise to become 'The Yogi Billionaire'. Kajol will speak to NDTV's Anjilee Istwal on her journey from a 'New Age Heroine To New Age Mom'. Tejashwi Yadav will chime in next on 'Politics, Nitich Chacha and the Modi Juggernaut'.
Abhishek Bachchan will share the stage with India's leading sportsmen, Amit Panghal, Dutee Chand, Neeraj Chopra and Vinesh Phogat.
Aamir Khan will speak to Ravish Kumar on 'Redefining Superstardom'.
Baadshah will conclude the evening with a rendition of his song…
Here are the LIVE Updates from NDTV's youth conclave, NDTV Yuva::
NDTV Yuva: "RSS misled people," says Akhilesh Yadav
Samajwadi Party lost because the RSS misled people, says Akhilesh Yadav. Not just our parties, but to save the country, we have to stay away from the RSS.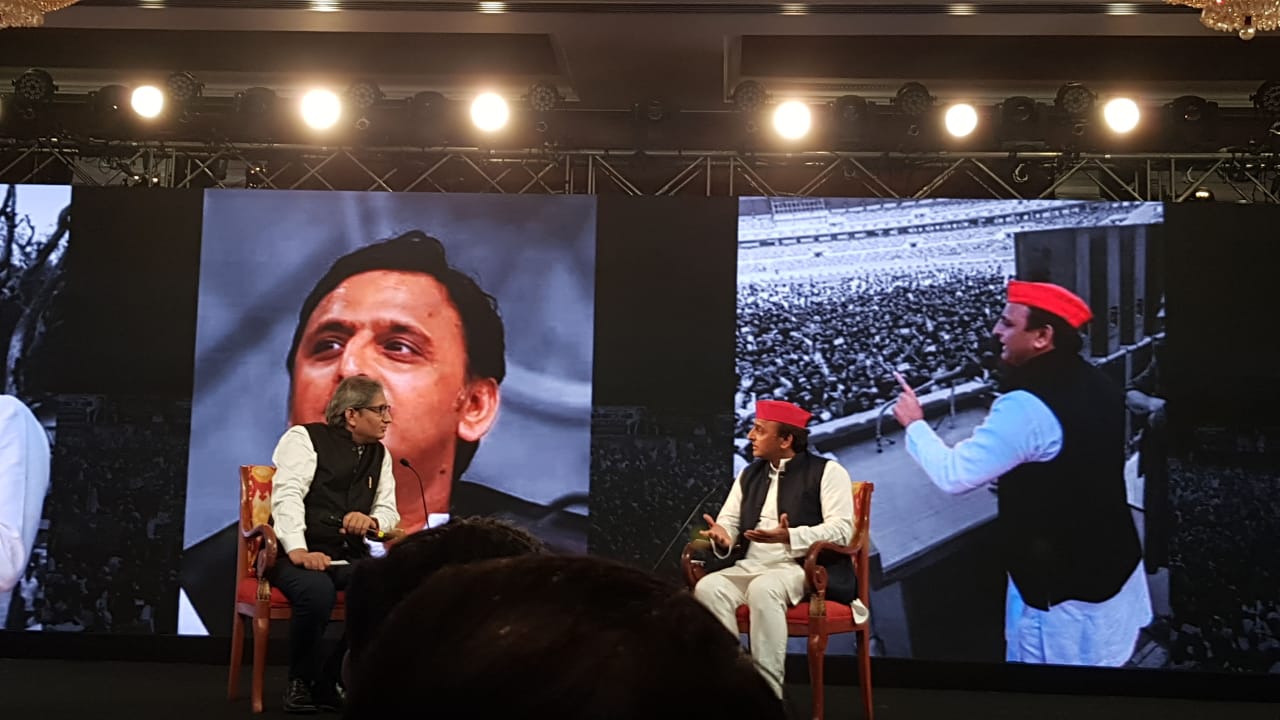 "Forget 50 years, people will give verdict in 50 weeks," says Akhilesh Yadav
Akhilesh Yadav, on stage, says:
50 years, he said too much.
If I keep cycling, watch after my health, I may live that long.
People who are saying they will rule for 50 years will hardly be around that long.
Forget 50 years, people will give their verdict in 50 weeks.
Welcome To NDTV Yuva: Ravish Kumar's warm welcome
We envision a youth that questions, seeks answers and questions again, says Ravish Kumar.
It is a dangerous time for democracy when you don't want to think or understand but just follow blindly, he added.