Nagpur:  Former President Pranab Mukherjee is in Nagpur where he will be the chief guest at a function of the RSS or Rashtriya Swayamsevak Sangh today. The event has generated a lot of interest and controversy over the past few days, ever since Mr Mukherjee agreed to address RSS trainees at the Sangh's headquarters in Nagpur. Mr Mukherjee will deliver the main address at the function organised for RSS cadre training to become full-time volunteers or pracharaks. The RSS is the ideological mentor of the ruling BJP and several ministers visit its headquarters in Nagpur. Congress president Rahul Gandhi accuses the organisation of trying to divide the country on religious lines.
 
Here are the Live updates of Pranab Mukherjee's address at RSS event in Nagpur:
Pranab Mukherjee arrives at RSS headquarters in Nagpur.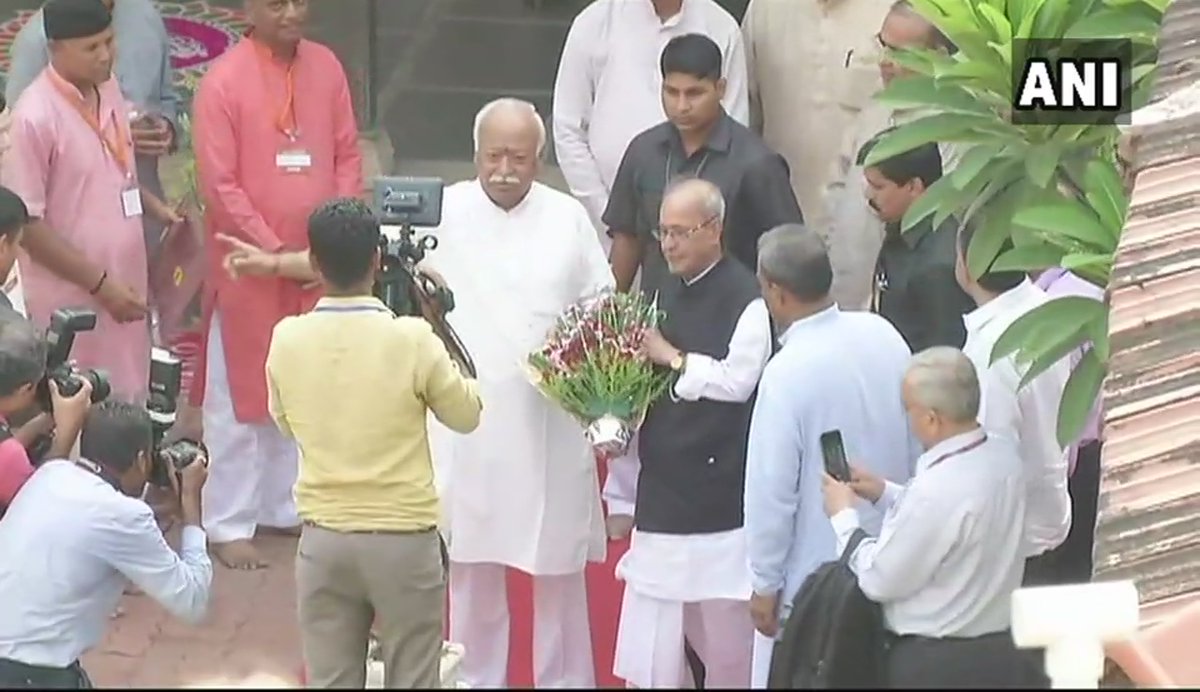 Pranab Mukherjee's day at RSS today
Pranab Mukherjee is scheduled to arrive at the venue at 5:30 pm, where he will be welcomed by RSS chief Mohan Bhagwat. Mr Mukherjee will then have tea with Mr Bhagwat and RSS No. 2 Bhaiyyaji Joshi, after which senior functionaries of the Sangh will be introduced to him.
Did not expect this from Pranab da: Ahmed Patel
Senior Congress leader Ahmed Patel today expressed his disapproval at former president Pranab Mukherjee visiting the RSS headquarters in Nagpur and said he did not expect this from him.
Mr Patel, who is UPA chairperson Sonia Gandhi's close confidant and has been her political secretary, voiced his view on Twitter, in reply to Mr Mukherjee's daughter who spoke out against the decision of the former president to address an RSS event. "I did not expect this from Pranab da!" Patel said in his one line tweet.
Today, Pranab Mukherjee will address a meeting of RSS volunteers after 6 pm.
Pranab Mukherjee landed in Nagpur last night and reportedly dined with RSS chief Mohan Bhagwat.